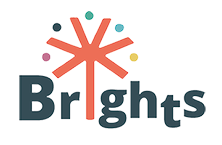 To enter the course in your language select the appropriate flag
English

 

Ελληνικά



Hrvatski



Italiano



Netherlands


In an increasingly globalized and interdependent world, characterized by globalization, new technologies, migration, international competition, environmental and political challenges, preparing youngsters for work, citizenship and life is a priority for formal and non-formal education. Education is demanded to develop, among others, intercultural skills, critical thinking, collaborative learning, creativity and digital literacy. The Massive Open Online Course "Addressing Global Citizenship Education through Digital Storytelling" provides cutting-edge training in a constructive and participatory way.
---
---
Who is this course for:
The online course is specifically aimed at secondary school teachers and trainers working with young people aged 13-19. The course is designed to cater the identified needs of European teachers and trainers who share their enthusiasm for implementing Global Citizenship Education using Digital Storytelling with youngsters.
---
What will you achieve?
By the end of the course, you'll be able to:
Identify diverse understandings of the concept of Global Citizenship

Examine the different goals within GCE

Compare the GCE practices in EU countries

Analyze current global issues within the framework of the major GCE goals

Explore the potential of DS as a method to cope with GCE

Apply the Story Circle Methodology in formal and non-formal education

Use specific digital tools to introduce the GCE topics
Empower the development of 21st skills among the students

Create a storyboard of your story on a GCE topic

Create relevant materials for your digital story (images, voice, music, sounds, texts, titles)

Collect relevant materials for your digital story (images, voice, music, sounds, texts, titles) on different media

Identify licensing modes and select free material on the web

Actively participate in an online learning community
---
Structure of the course:
This course is designed to take 4 weeks to complete.
You should reserve around five hours for the course every week.
Each week provides training on a specific module.
Each module contains three units.
You have the opportunity to actively participate by sharing your ideas and questions in the discussion forums.
| | |
| --- | --- |
| Level | Beginner |
| Commitment | 4 weeks, 5 hours/week |
| Language | English/Ελληνικά/Hrvatski/Italiano/Netherlands |
| How to earn the BRIGHTS MOOC Certificate | Complete the online course and succeed in at least 80% of graded activities |
| Cost | Free of charge |
---
Creators:
This course was developed by:
---
To enter the course in your language select the appropriate flag
English

 

Ελληνικά



Hrvatski



Italiano



Netherlands